A&G Turf Equipment, Inc. partners with Mohave Educational Cooperative
As a Mohave Educational Co-Op approved vendor, we are authorized to sell power equipment, utility vehicles, parts, and service at pre-negotiated contract prices to the public and private entities that make up the cooperative. This Co-Op is not just limited to educational groups but consists of public and private schools, hospitals, fire districts, and municipalities that cover all of Arizona.
No other equipment supplier in the state has our unique ability to equip, support, and maintain our customer's power equipment and power tool needs. Whether you are a current member utilizing contract # 20E-A&G-0825 or would like to become a member, A&G Turf can assist you in the procurement of utility vehicles, tractors, grounds maintenance vehicles, and equipment for all of your landscaping needs. With contracted equipment offered from manufacturers such as:
A&G Turf is proud to sell and service all items bought under the contract in order to keep members running faster, longer, and more efficiently. With manufacturers such as Honda, Echo, Stihl, Hustler, and many more providing a wide variety of products to choose from, there is a tool for every one of your needs.

As an approved vendor that follows the pre-negotiated prices as stated by the contract, you can be confident that the equipment you purchase will allow you to be more productive, dependable and cost effective. Each Mohave Co-Op contract is drafted with the consumer in mind, in order to assure that your time and money are not being wasted by providing quality, competitive contracts.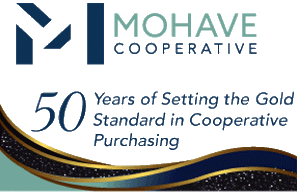 To get more information about the outdoor power equipment offered by A&G Turf, give us a call today. In the Phoenix Metropolitan area, call 602-443-3072 or toll free throughout Arizona at 1-800-487-8651. We have four convenient locations throughout the Valley. To see the location near you, please visit the
Store Locator
. You can also reach us with any outdoor power equipment questions that you may have through the
Contact Us
page.