If you need maximum power. If you expect rugged reliability. Welcome to the Kohler Command Pro® series. With cast iron cylinder bores, overhead valve technology, larger-capacity oil and fuel filters, and high-performance spark plugs, our Command Pro® engines deliver years of nearly service-free operation. Because you need professional results, day after day.
Integrated oil coolers extend oil-change intervals and maintain low temperatures during the entire power range.
High-efficiency, heavy-duty air filters provide protection from debris and ensure longer service intervals.
Extra-large sleeve bearings support heavy loads in commercial and industrial environments.
At A&G Turf, we offer Kohler Command engines designed to fit your Walker Mower. Listed below is the link to the Kohler engines that we sell and service:

On the job, you give one hundred percent every single day. Hold your engine to the same standard. With extended maintenance intervals and fuel-efficient operation, Kohler Command Pro® engines work as hard as you do.
A&G Turf is Arizona's largest provider of Kohler engines for governmental agencies and other non-profit agencies. Contact your A&G Turf Governmental Representative for program details. Learn more at
Mojave Educational CO-OP
.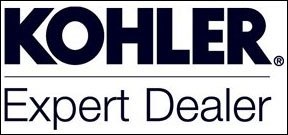 Contact A&G Turf
To get more information on the Kohler products offered by A&G Turf, give us a call today. In the Phoenix Metropolitan area, call 602-443-3072 or toll free throughout Arizona at 1-800-487-8651. We have four convenient locations throughout the Valley. To see the location near you, please visit the
Store Locator
. You can also reach us with any Kohler related questions that you may have through the
Contact Us
page.